Special: The State of Video Management Systems in 2020
Secured facilities nowadays often host an incalculable amount of IP video cameras and CCTV systems. Theoretically, the more eyes we have on our premises, the more secure we appear to be. However, in a practical sense, the myriad of physical connections, storage devices, and unique access portals is a nightmare to not only the installer, but also to the end-user. Fortunately, the introduction of Video Management Software (VMS) many years ago, was the digital innovation that saved us all.
Simply put, VMS combines all your video surveillance needs into an elegant and easy to use software interface. Interactive maps, intelligent reporting, and smart archiving revolutionized the way you monitor multiple cameras. Nowadays, many companies are providing state-of-the-art VMS-systems with unique and patented features.
At Security Industry Group we strive to being a reliable source for all things security. We believe that VMS went from being a niche product to being a crucial component in any security system. In this article we'll try and provide an overview of the current state of the the category. What characterizes the systems of industry leaders and some of the the rising stars?
Two important aspects when considering VMS are whether its local vs cloud based and restricted vs open to integration. That's by no means saying that one software is better than the other, it's simply meant to add decision value for your projects especially while considering existing and/or new infrastructure. For easier recognition, we've added a
icon if software is cloud-based and a
icon if it's open to third party device integration.
Milestone
The epitome of open integration and security in video management softwares is definitely Milestone. With more than 500,000 installations worldwide and over 20 years market experience; Milestone's XProtect is the industry leading software. A software that can be scaled from a few cameras to over a thousand, that's open to integrate with over 8,500 security devices, and has partnership with all leading security provider, XProtect has definitely earned its top position in our VMS list. Tattile, our trusted ANPR partner, is also pleased to have a deep level integration with Milestone that helps bring the best of both technologies.
Axis
Whenever CCTV is a topic of discussion you'll find that Axis is always mentioned first. Sweden's best manufacturer has built a lasting impression with sturdy, reliable, and maintenance free cameras. That's why Axis capitalized on that opportunity and is now providing different VMS options for all their users. The cloud-based Guardian with 3rd party security connection capabilities tops the list followed by the lightweight Camera Station with 4k UHD quality support. Being restricted to Axis only cameras has its pros, like lightning fast network, and cons, like limited options, so the decision is yours to make.
Genetec
Another big player in all things security, this Canadian giant leads the industry with revolutionary access control, evidence management, and of course VMS. Genetec's take on cloud-based VMS is Stratocast and lightweight VMS with open integration is Omnicast. However, flagship software is Security Center which unifies core security systems such as ANPR, intrusion detection, and public addressing systems and bundles in its high-end security with open flexibility of integrating various major brand. Openness to integration with thousands of cameras, storage, and sensors is why this VMS is and continues to be a major leader.
Vanderbilt
An industry leading manufacturer based in the US serving award winning products in cameras, access control, and of course VMS. Providing those 3 major security aspects with flawless integration between each one is what made Vanderbilt a chief security frontrunner. Vanderbilt's legendary expandable VMS is Vectis which allows the connection of up to 64 IP cameras through its highest security standards. The newest addition to the family is ACT365, Vanderbilt's powerful cloud-based core security.
Lensec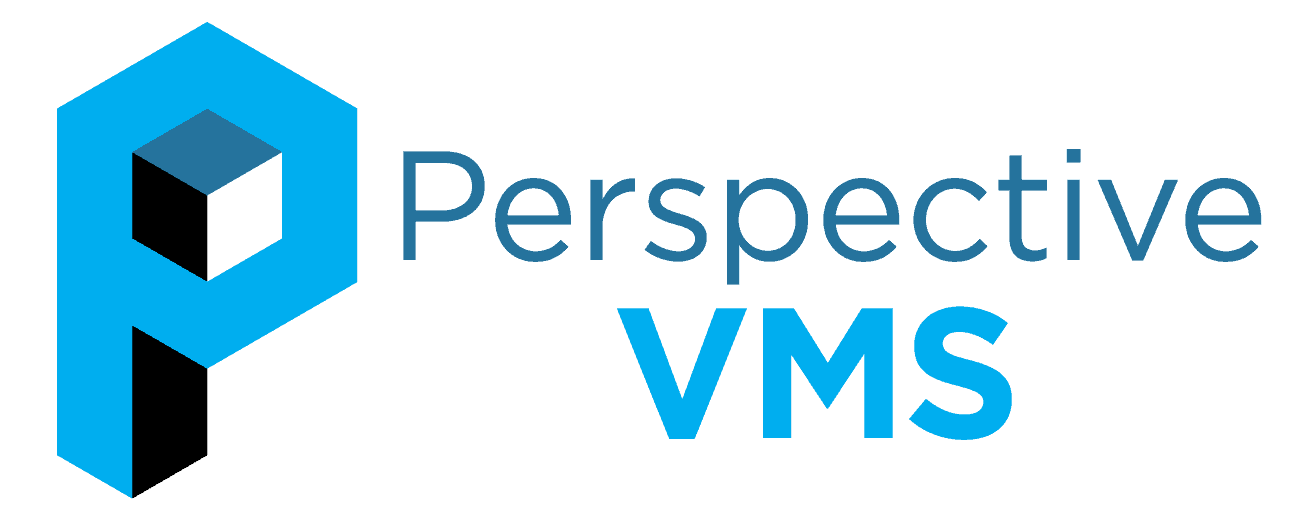 What started as a software designer company for complex video surveillance systems ended up designing their state-of-the-art video management software, Perspective VMS. PVMS packs an innovative software filled with dynamic mapping, real-time monitoring, and logical workflows into a web-browser based platform which removes the need of any heavy client softwares or plug-ins. That and it's extensive 3rd party integration list that partners up with over 50 major brands and open to any client-request integrations is what makes Lensec's PVMS one of the biggest US based providers.
EagleEye
A fairly new contender that took the market by storm with its revolutionary cloud-based VMS is EagleEye. Based in the US, EagleEye not only built a sophisticated web-based VMS but also designed open topnotch API platform and SDKs for straightforward integration to and from their software. They also provide the Contract Vault that allows clients to view analytics and save recordings for up to 30 years. The possibility of 3rd party hardware connections makes EagleEye independent.
Verkada
An uprising VMS startup that's already competing with the giants is Verkada. Based in the US, it raised $15 million funding in 2018 to push its hybrid-cloud VMS platform. The platform is powered by a wide variety of it's own manufactured IP cameras with built-in storage that allows up to 90 days local retention of data as well as the option of cloud saving. Combined with its innovative Smartphone access control, Verkada's Command brings all the pieces together for an efficient camera and event based VMS.
Cathexis
Being in the market for over 18 years, Cathexis prides itself in being a respected video surveillance manufacturer with a global footprint in innumerable applications. This analogue manufacturing experience grew and flowered into what has now become an award nominee software solution, CathexisVision Video Management Software. From AI object classification, to heat maps, to thousands of 3rd party integrations of ANPR, fire detection, access control, and even fence monitoring. Cathexis evolved with times and remarkably reinvented itself with a software that's built to challenge the biggest players in the industry.
VDG Sense
Based in the Netherlands and dubbed as the most flexible and open video management software in the market, TKH Group's VDG Sense is tackling the VMS status quo by providing unprecedented controls to its software. Starting with intelligent video content recognition of License plates, faces, and objects to fully customizable layouts, event driven macros and motion detected recording, VDG Sense has proven itself to be a worthy challenger among industry leaders.
Wavestore
A rising star that's breaking the outdated traditions of VMS flexibility. The UK based Wavestore video management software caters all users from the simple video only application all the way to complex multiple technologies with its innovative VMS. It does that by providing a basic software and giving you the option to add access control, intruder detection, ANPR, intercom, and even lighting support from which ever manufacturer you require. This truly limitless management software exceed all expectations by being infinitely scalable and technology future-proof due to its relentless engineering support and upgrade team. A true challenger to the industry giants.
These were some of the VMS-systems that we thought needed to be mentioned. What system are you using? Share your experiences here…